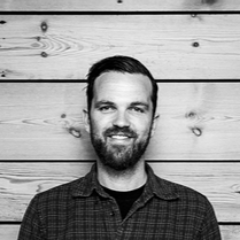 Christian VILLUM
Danish Design Centre
Director of Digital & Future Thinking
Copenhagen, Denmark
https://ddc.dk
Driven by a keen interest in exploring new boundaries for strategic design, Christian Villum's work as Director of Digital & Future Thinking at the Danish Design Centre examines new ideas in the span between technology and design thinking.

With a background in maker technology, new business models, sharing cultures, open data and open design, internet culture and hacktivism, he enjoys developing communities and bringing people together to share new ideas and generate change. His work explores future currents in technology from a design perspective, and includes, among other things, programs for new open source business models for manufacturing, establishment of global Fab Cities and human-centric approaches to technology. He is a frequent public speaker, blogger and was the editor and co-writer of the book 'Open Source City' (2016).

Christian's previous work includes co-founding and heading the experimental Platform4 Art & Technology hub, being a frontrunner in the use of Creative Commons content licenses, building global communities for the UK-based non-profit organisation Open Knowledge Foundation and initiating a wide range of companies and projects.